Apokolips Darkseid, New Gear, Fixes for Red Lantern and Survivor Mode In Injustice Mobile 2.7
Netherrealm Studios and Warner Bros. have just released the next update for Injustice Mobile. It is version 2.7 of the game and brings a lot of changes and bug fixes.
Apokolips Darkseid
The update brings one new character, Apokolips Darkseid. This is going to be the second version of the very first Injustice Mobile exclusive character. We still don't have an image of the character, but we will post one as soon as we get our hands on it: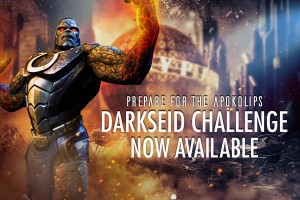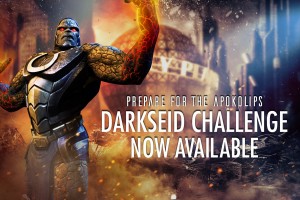 Holiday Bonuses
Among the other changes are holiday login bonuses which start on December 11th and will go all the way to New year's Day.
New in Survivor Mode
Survivor Mode has also been changed and expanded a little. The mode will now give you access to more new gear cards, including League of Assassins and new Lexcorp Gear. In addition to this, the difficulty of the mode has been corrected and now it will be more accessible and balanced.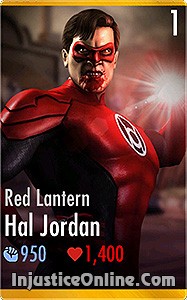 Red Lantern Changes
The recently released Red Lantern character has been updated as well.
Special cool-down: After performing a special you will have to wait a bit for the special to load before you are able to use it again.
Special 1: The damage of Special 1 has been corrected.
Special 2: The insanely high damage of Special 2 has been significantly reduced and may be a bit too much reduced as it now does less damage than Special 1.
For more information, take a look at the official information from the update notes:
HAPPY HOLIDAYS FROM NETHERREALM!
We just wanted to say THANK YOU and HAPPY HOLIDAYS from the team here at NetherRealm! Starting on December 11th, running through New Year's Day, login to Injustice daily to receive free CHARACTERS, GEAR, POWER CREDITS, and MORE!

CHALLENGE THE APOKOLIPS!
APOKOLIPS DARKSEID joins Injustice Mobile to bring his destruction to the mortals of Earth! Will you have what it takes to defeat this conqueror of worlds and add him to your collection?

NEW GEAR SETS COME TO SURVIVOR MODE!
New GEAR SETS await you in Survivor Mode. Earn the new LEAGUE OF ASSASINS and new LEXCORP Gear and gain advantage over your enemies. Steal your opponents power, drain life and deal damage over time with LEAGUE OF ASSASSINS Gear. LEXCORP Gear will massively increase your character's power, increase critical damage and can even absorb more damage. Combine all of the Gear in a Set and optimize your edge.
What do you think of this update, let us know in the comments?