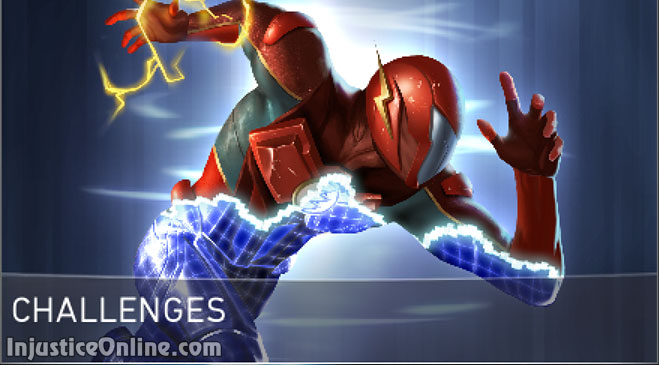 Injustice 2 Mobile Challenges Guide
Summary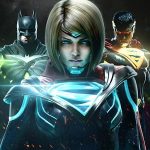 Name
: Injustice 2 Mobile
Developer
:
Netherrealm Studios
Publisher
:
Warner Bros. IE
Official Website
:
Injustice.Com
First Release Date
: May 9th, 2017
Platforms
: iOS, Android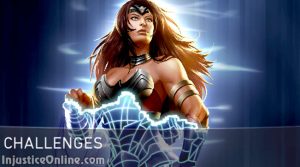 Injustice 2 Mobile currently offers one Challenge mode. This guide will reveal all known information about it, including a complete list of current, upcoming and past challenges. This guide can also be used as a portal to pages specially dedicated to all known challenges.
Single Player Challenges
Single player challenges take place twice a week, from Tuesday to Friday and from Friday to the following Monday. These challenges are located in the Challenges Mode and allow the player to obtain character shards and gear for gold three star characters. These items cannot be obtained through other means in the game.
The challenges consist of six fights spread across three difficulty levels with increasing thread level and of course rewards:
Level I rewards: 1 – 3 character shards, gear
Level II rewards: 2 – 5 character shards, gear
Level III rewards: 4 – 8 character shards, gear
You are only allowed to play once a day through the all three difficulty levels unless you are willing to pay to reset them with power gems.
This automatically means, that unless you reset the challenge you will not be able to unlock the character during one weekend. You shouldn't be to much worried as the challenges will be frequently repeated.
Each challenge has unique modifiers and requirements, like two agility characters or Batman must be on your team. All these make the challenges much more difficult and mean that you might not be able to play through all difficulties of the challenges at first.
Known Challenges
Current Challenge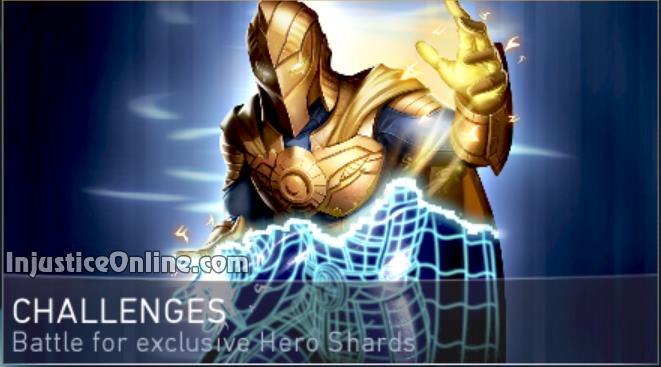 The next Single Player Injustice 2 Mobile challenge is here. You get the chance to fight for gold Soulstealer Doctor
0 comments
Past and Upcoming Challenges
This is a list of all known past and upcoming challenges. The higher the challenge is on this list the higher the chance is of it being repeated and made available for the first time:
Know something we don't or have suggestions about this guide? Tell us in the comments.