Batgirl Actress Yvonne Craig Has Passed Away at 78
Today is a very sad day for all Batgirl fans out there as it was announced that original Batgirl actress Yvonne Craig has passed away on Monday, August 17th 2015 at the age of 78.
Yvonne Craig was a pioneer of female superheroes on screen. She originated the role of Batgirl in the 1960s "Batman" television series, where he played the newly created Batgirl character with Barbara Gordon as the alter ego of the heroine.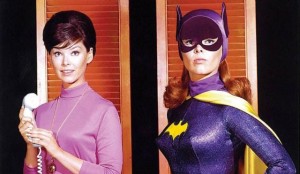 The actress even voiced her strong criticism, when the character of Barbara Gordon was paralyzed after she was attacked by the Joker.
Yvonne Craig died after a long two-year battle with breast cancer. The said news was shared by Craig's family today:
She had been in chemo almost continuously for the past two plus years since being diagnosed and that had weakened her immune system as well as her body.

This didn't dampen her sense of humor or her spirit, she intended to fight and win this battle. In the end, her mind still wanted to fight but her body had given up.
Our condolences to her family and friends!