Injustice 2 Fighter Pack 3 Reveal Video This Friday
As Hellboy, the final fighter from Fighter Pack 2 is almost here, fans have been eager to learn who the fighters from the final batch of DLC fighters will be.
Recently we learned that one of them will be Atom, which wasn't a huge secret given the silhouette on the character select screen. You can see his reveal trailer below:
A few moments ago Netherrealm Studio's creative director Ed Boon announced that a reveal for the complete Fighter Pack 3 will be this Friday (November 10th, 2017):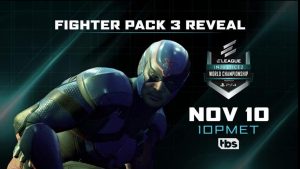 Are you excited about the new fighter coming our way? What fighter do you want to see part of the game? Tell us in the comments below.