Injustice Animated Movie In The Works
Warner Bros. Animation has just announced details and box art on the release of the animated movie Batman: The Long Halloween (Part 2). With this press release they also quietly unveiled their next animated movie and it is a big one for all visitors of our website.
That is correct, the next animated movie from Warner Bros. Animation will be based on the Injustice franchise by Netherrealm Studios and we will be seeing an advanced look at it on the Blu-Ray release of Batman: The Long Halloween (Part 2) which is set to hit store shelves on August 10, 2021.
A Sneak Peek at the next DC Animated Movie – An advanced look at Injustice.
Right now, no further information is available. An official announcement will certainly follow but such hasn't been made as writing the article.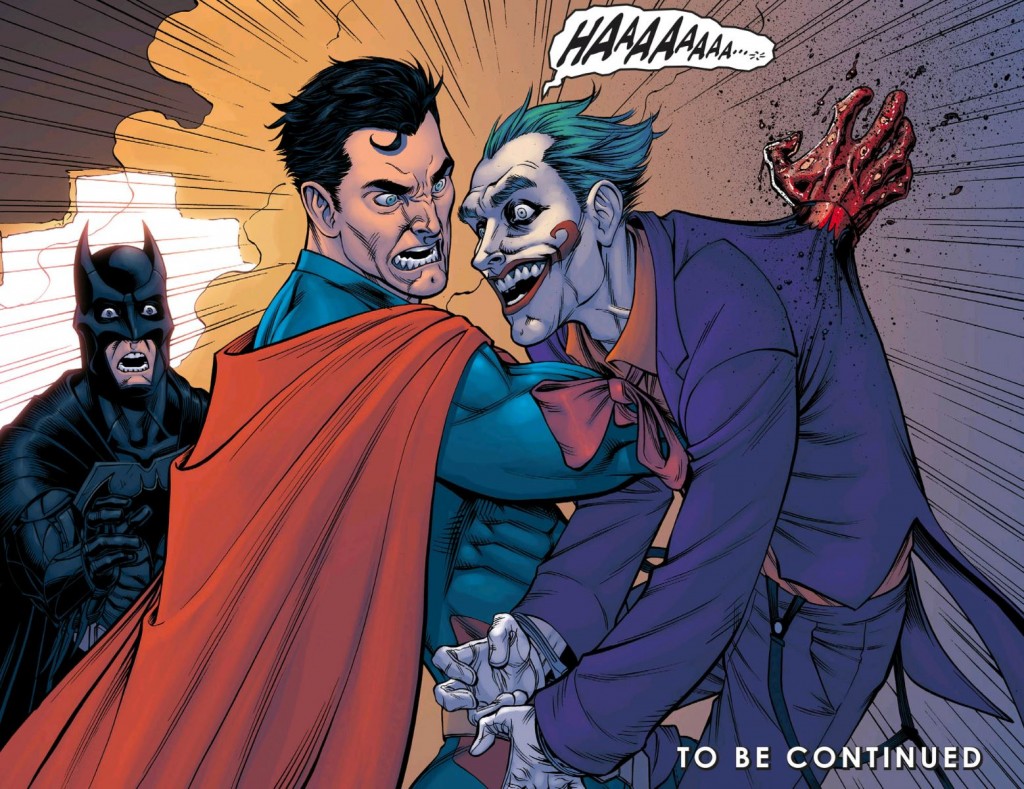 Warner Bros. Animation already saw huge success with the release of another animated project based on a franchise developed by Netherrealm. Mortal Kombat: Scorpion's Revenge was released on April 14, 2020 and received critical acclaim by both the fans and the critics. Can the studio repeat this success with another one of Netherrealm Studio's franchises. We certainly hope so.
The Injustice franchise has already spawn 4 video games on different platform and several very beloved multi-year run comic books so an animated movie will sure be a welcome addition.
Are you exciting about this continuation of the Injustice franchise? Tell us in the comments below.