Arkham Killer Croc, Arkham Knight Batgirl and More in Injustice Mobile 2.16
Just when everybody thought that Netherrealm Studios and Warner Bros. will drop the support for Injustice Mobile in favor of the recently released Injustice 2 Mobile, the developer released the next big update, adding more characters, more gear and more challenges to the game. Let's take a look at everything that comes with Injustice Mobile version 2.16: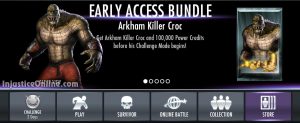 NEW CHARACTERS
Arkham Killer Croc
Arkham Knight Batgirl
Flashpoint Aquaman
Yellow Lantern Hal Jordan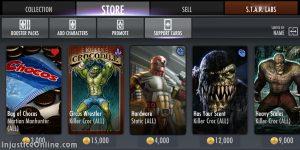 NEW GEAR
Killer Croc's Sharpened Teeth
Black Diamond
NEW SINGLE PLAYER MISSIONS
An entire new page of single player missions was added in this update. Blackest Night Superman is the final boss.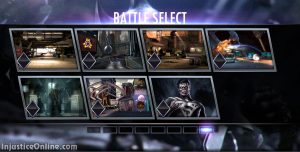 A CHALLENGE FROM ARKHAM
Behold the latest Challenge Character, gurgling up from the sewers of Arkham Asylum – Arkham Killer Croc! The giant, cannibalistic beast joins the game as an all new character. Unleash the carnage after earning him through Challenge Mode. Also available, brand new gear: Killer Croc's Sharpened Teeth.
MORE CHALLENGES AWAIT
Batgirl from Arkham Knight and Yellow Lantern Hal Jordan will also be coming to Injustice: Gods Among Us to Challenge all Competitors. Assemble your team and fight to add them to your roster.
FROM THE DEPTHS OF… AN ALTERNATE TIMELINE
Flashpoint Aquaman, a brand new Multiplayer season character is added to the mix. Wage war against the Amazons with this Villain from the deep. More importantly, Flashpoint Aquaman synergizes with Flashpoint Deathstroke.
MULTIPLAYER GEAR SHINES ON
Earn new Multiplayer Gear in upcoming seasons. Black Diamond, a mystical diamond from Darkseid's Apokolips is yours for the taking.
Are you happy about this new update? Tell us what you think in the comment section below.