Arkham Knight Catwoman, Blackest Night Doomsday, Alien Artifact, Booster Packs and More In Injustice Mobile 2.9
After the massive Injustice Mobile 2.8 Dawn of Justice update, you might thing that Netherrealm Studios and Warner Bros are going to slow things at least a little bit down with update 2.9 for the game. Not so, the latest update for Injustice Mobile comes packed with a new Arkham Knight character, several new booster packs, new multiplayer season rewards, new gear and a free way to recharge your team. So without loosing any more time, lets review all the highlights of Injustice Mobile update 2.9:
New Characters: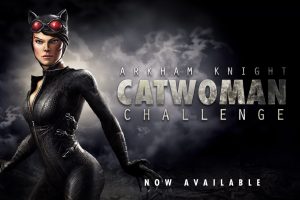 Three new baddies enter the fray as we introduce Earth 2 Solomon Grundy, and Arkham Knight Catwoman as Challenge characters, and Blackest Night Doomsday as a brand new Multiplayer Reward Character. Fight to add them to your roster, or get them outright in their respective Early Access Packs!
New Multiplayer Season Reward Gear:
Future Multiplayer seasons will offer you the chance to obtain an Alien Artifact that can evolve to the legendary Mother Box. Take a look at its properties:
Alien Artifact

Health Boost (8% goes to 18%)
Chance to evade SP 2 (10% goes to 20%)

Evolves to: Mother Box

Health Boost (18% goes to 28%)
Chance to evade SP 2 (20% goes to 30%)
50% Chance to Power Drain 2 bars from an opponent at start of the match (Goes to 100% fully evolved)
New Booster Packs:
Booster Packs galore available with Injustice 2.9. We've added three new Booster packs to help you round out your roster and take on all the challengers. Look for the Ice Breaker Booster, Sorcery Booster, and Alien Invasion Booster over coming weeks.
Free Energy Regeneration:
Feeling sapped? Got a case of the I need Energy's? Well now you can watch a promoted video in-game for an Energy Refresh.
So, are you happy with update 2.9 of Injustice Mobile, let us know in the comments below.