Darkseid Leaked For Injustice 2 By US PSStore
Injustice fans have long waited for more Injustice 2 characters to be revealed by developer Netherrealm Studios. But it seems that the first new reveal won't be coming from the studio itself, as Darkseid has just been leaked as a pre-order bonus by the US PlayStation Store: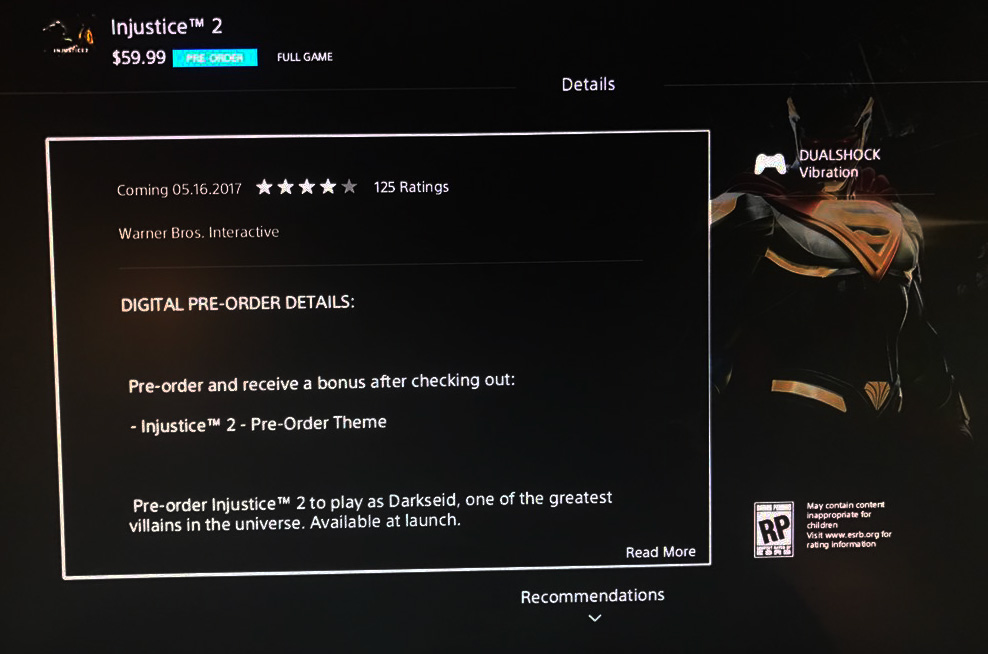 Information source: https://twitter.com/maximilian_/status/820139198241849344
There is still no official confirmation from Netherrealm Studios or Warner Bros. yet, but there is no reason not to believe the information at the moment.
Based on this information, we can say that Darkseid is a DLC character in Injustice 2, similar to Goro in Netherrealm Studios' previous game Mortal Kombat X.
Darkseid is not a new character for longtime Injustice fans out there. He had a background cameo appearance in the console version of Injustice: Gods Among Us, played a role in several story lines in the Injustice: Gods Among Us comics and there are currently two playable Darkseid variations in Injustice Mobile. Right now, there is even a Darkseid booster pack available in the game which further confirms the plans of Netherrealm Studio. Take a look at some images:
Here is a video of Darkseid's cameo in Injustice: Gods Among Us:
Are you excited about Darkseid being part of Injustice 2? Let us know in the comments below. For all the latest Injustice 2 news and updates, stay close to InjusticeOnline.Com.