Lines Are Redrawn – Big Injustice 2 Announcement Coming January 17th. (All Teasers)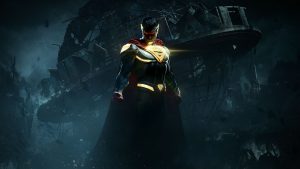 After the long wait for new information, we are finally getting some amazing stuff to get really excited and hyped about. Just take at the Superman image. But wait, there is more:
On January 17th. 2017 we will see what is apparently the biggest reveal since the announcement of the game early last year.
Netherrealm Studios and Warner Bros. have been teasing the announcement for a while now with a lot of gifs showcasing different characters, including Superman, Batman, Supergirl and Wonder Woman. We gathered them all here for your convenience:
According to the rumors we are really in for a real treat with a story trailer and possibly announcement of more characters.
What do you think are we going to see on January 17th? Tell us in the comments below.
For all the latest Injustice 2 news and updates stay close to InjusticeOnline.Com