Injustice 2 Superman & Aquaman, Ame-Comi Catwoman, Teen Titans Raven And Daily Gold Booster Packs In Injustice Mobile 2.10
We still haven't seen everything that Injustice Mobile 2.9 has to offer but forget about it for awhile because here comes Injustice Mobile 2.10 in celebration of the announcement of Injustice 2 and it brings a lot of exciting changes. Not only you will get the chance to see and play as Injustice 2 Superman and Injustice 2 Aquaman but you will also get access to two other characters. Here are all the details:
EVERY BATTLE DEFINES YOU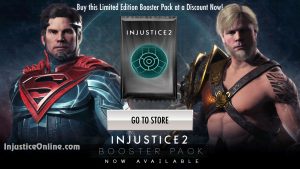 In celebration of NetherRealm Studio's latest console game announcement, we've put two INJUSTICE 2 Characters in INJUSTICE GODS AMONG US Mobile. Get a sneak peek at the new look of two iconic characters bringing the fight, INJUSTICE 2 Superman and INJUSTICE 2 Aquaman are here. Both appear as Challenge characters, with opportunities to buy directly in Access Packs. Get a jump start on the excitement now!
IT'S A CELEBRATION!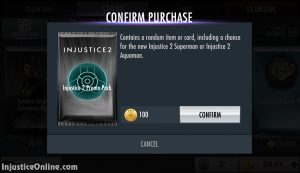 As part of the INJUSTICE 2 roll out, we're offering a Daily Gold Booster Pack from 6/12 – 6/18 for only 100 Power Credits. That's an extreme discount, and it carries a chance at earning both INJUSTICE 2 Superman and INJUSTICE 2 Aquaman. Go ahead, test your luck.
BUT WAIT… THERE'S MORE!
Two more Challenge Characters are coming soon. The women of Injustice round out the new character offering in this latest update. Ame-Comi Catwoman and Teen Titans Raven Challenges are coming soon. Don't miss out.
Are you excited about the latest additions to Injustice Mobile and the announcement of Injustice 2? Let us know in the comments below.