Injustice 2 Watchtower Stream Live Report
Hey guys, the very first Injustice 2 Watchtower Stream event has finished and here we have all the information you would want to know from it.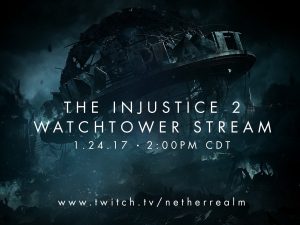 A lot of new information was revealed about the game. The stream announcement was however misleading and led the fans to believe that a new character will be announced during the stream. Instead of this, we got a Gameplay Trailer for Robin.
The trailer shows Robin in his new battle armor pulling off some really impressive moves and a stunning finishing stance.
In case you missed the stream, you can watch it here:
or you can also watch it on Twitch.
Below is our transcript from the stream with all the information and announcements.
New information and announcements from the Injustice 2 Watchtower Stream:
Ed Boon's favorite characters: Atrocitus.
There is no strategy for a concrete shader color.
If Ed Boon could tweet himself in the past he would tell himself to cancel Mortal Kombat: Special Forces.
Story Mode is the most ambitious part of the game. It is huge and epic according to Ed Boon.
There will be infamous characters in the Injustice 2 roster.
Every returning character will have a new special move.
More characters will have Premium Skins.
The netcode will be more improved.
There is no Poison Ivy gameplay today.
Injustice 2 will have the biggest initial and DLC roster of all Netherrealm Studios game.
There is an Injustice 2 comics. Comes April 11th.
There will be Tournament Game Mode without gear.
No character reveal today, but a cool surprise.
No Granny Goodness.
Directly after the stream there will be Beta Codes.
We will see the first gameplay of Robin.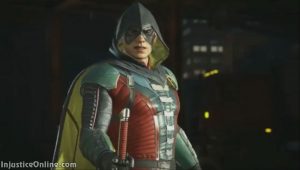 People who have played Injustice: Gods Among Us will be familiar with Injustice 2.
New version of the character select screen: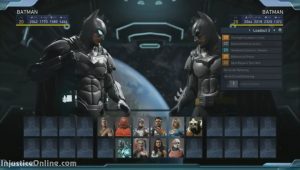 Level transitions, Supermoves and Clashes are back
Dex-Starr will have separate gear.
Character intros will work similar to the intros in Mortal Kombat X. Characters will recognize each other.
The new stream belt is a Green Lantern.
For all the latest Injustice 2 news and updates, stay close to InjusticeOnlne.Com