Welcome To Injustice Online
Hi guys and welcome to Injustice Online, the ultimate Injustice: Gods Among Us website. Started with the announcement of the game back in 2012 as part of MKSecrets.Net it has now evolved into a standalone website that will exist in the same Network as MKSecrets.Net sharing its resources and social services but will fight for its own place in the sun.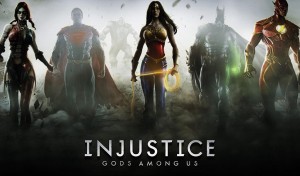 The website is going to absorb all Injustice related information that was published on MKSecrets.Net and in time will outgrow it covering every single aspect of the Injustice franchise, including the console and the mobile games and the comics.
Right now most of the site is a work in progress but we hope to be able to really fast expand the content.
We would also love some feedback from you guys. What would you like to see here?