Black Canary Confirmed For Injustice 2 in a New Gameplay Trailer
Netherrealm Studios and Warner Bros have just released a new Injustice 2 gameplay trailer that reveals the next character that will appear in the game. This is the fan favorite Black Canary:
The announcement of Injustice 2 Black Canary is almost perfectly aligned with the introduction of the new Dinah Drake Black Canary on CW's Arrow.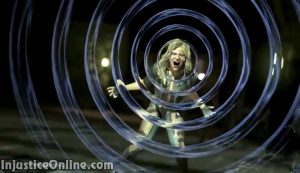 Black Canary didn't appear in Injustice: Gods Among Us, apart from a small picture cameo. However she plays a major role in Year 2 of the Injustice: Gods Among Us comics, where she almost alone puts an end to Superman's Regime in one of the most iconic and hearth braking stories of the second year.
It is interesting to see how she will return to the Injustice Earth and rejoin the fight,
Are you excited about Black Canary's inclusion in the game, tell us in the comments below.