DC Confirms Wonder Woman For Injustice 2: A Wondrous Anniversary
DC and Warner Bros are celebrating 75 years of Wonder Woman with what they are calling a Wondrous Anniversary.
To kick off this 1 year long celebration of the character they published a small article that outlines parts of the history and the legacy of the legendary character:
To mark the 75th anniversary of one of the world's best-known Super Heroes, Warner Bros. Entertainment and DC Entertainment today unveiled plans for a year-long celebration of Wonder Woman. The character has transcended the pages of comics to become a powerful global symbol of justice, equality and peace.

Beginning with a new commemorative logo honoring the Amazon Princess's legacy, highlights of the year will include the relaunch of her comic book series; new graphic novels; convention panels; and consumer products, including apparel, toys and other exclusive merchandise. These and further anniversary events will culminate in the release of the very first "Wonder Woman" feature film on June 2, 2017.

First seen in October 1941 in All-Star Comics #8 in a back-up story meant to test her appeal at a time when female superheroes were rare, Wonder Woman quickly broke out and headlined her own title by the next year. Subsequent generations came to know the star-spangled heroine with metal bracelets on her wrists and a magic lasso by her waist via her hit 1975-79 television series and roles in animated shows and movies, as well as her historic appearance on the cover Ms. Magazine #1 in 1972. This past March, Wonder Woman was seen for the first time in a live action motion picture with her introduction in the global blockbuster "Batman v Superman: Dawn of Justice."…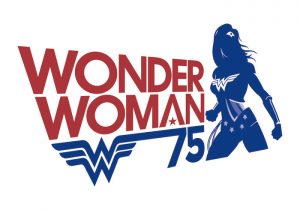 DC Comics also published a list that reveals where fans can expect to see Wonder Woman during the celebration and on the bottom of this list, there is an official confirmation about her status in Injustice 2:
Wonder Woman returns as a major player in the upcoming video game "Injustice 2," the highly anticipated sequel in development by NetherRealm Studios to be published by Warner Bros. Interactive Entertainment in 2017.
Not that someone thought that Wonder Woman would skip Injustice 2, but to have an official confirmation so early is great. So Wonder Woman fans out there, your favorite character is returning.
Click here to read the whole article.