Femme Fatale Pack Available For Injustice Mobile
For a short time players will once again be able to obtain the Femme Fatale Pack for Injustice Mobile for 400 000 power credits: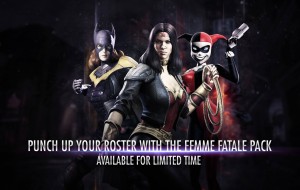 The Femme Fatale Pack contains three female characters, including Batgirl, Animated Harley Quinn and 600 Wonder Woman. All three characters posses very unique passive abilities, they increase different properties of their team mates. The three combined can be a deadly combination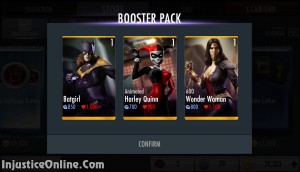 Do you have the three characters or do you plan to get the pack, tell us in the comments.