Injustice 2 Bizarro Premier Skin Announced, All Details
At San Diego ComicCon Netherrealm Studios released the trailer for the next DLC fighter, Starfire. With it the studio also announced the next premier skin for the game and also showed footage of it in the trailer. The Premier Skin is for Superman and it is one of his greatest enemies, Bizarro. Take a look at the trailer: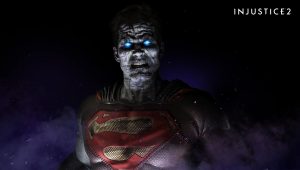 Bizarro will most probably be made available with the update in August that will add Starfire to the Injustice 2 roster. Here are some screenshots from the trailer:
Bizarro is not new to the Injustice universe and its fans out there. He appeared in the Injustice: Gods Among Us comic books where he had a long running story line. It is interesting to see how Netherrealm Studios will incorporate that story line into his dialogue.

Are you excited about Bizarro entering Injustice 2 as a Premier Skin, tell us in the comments below.