Injustice 2 Comics Announced. Tom Taylor Returns. All The Details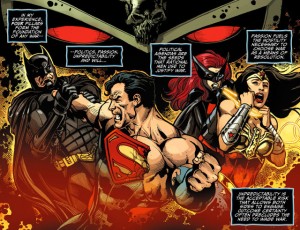 Were you said, when it was announced that Injustice Year 5 is the final year of the Injustice: Gods Among Us comic book series? Well, you no longer need to be said. At this years' San Diego Comic Con Injustice 2 panel DC Comics and Netherrealm Studio announced the Injustice 2 comics as a prequel to the game. The most exciting thing of all is that Tom Taylor himself will be returning to write the comics.
Taylor wrote the Injustice: Gods Among Us comics from the beginning to the middle of year three and turned it into a comic book phenomenon perfectly balancing action and emotion, telling a powerful story with a lot of twists and turns.
The Injustice 2 comics will bridge the gap between the 2 games and will be launched before the game itself in 2017:
"Having had such a big role in tearing apart the Injustice universe and its characters, I'm very excited for the opportunity to return and do it again," Taylor said in a statement. "To be given so much freedom to play with the world's greatest superheroes and supervillains every week is a dream, and I want to thank everyone at DC, WBIE and NetherRealm for their continued faith in me, editor Jim Chadwick, and our incredible team."

"Our overarching goal is to tell one complete story between the comics and the games," Taylor added. "In writing Injustice 2, there are a lot less 'Gods Among Us' than when we started our story, but I hope to join Batman and the world's finest heroes in cleaning up the mess an evil Superman and his regime left behind.

"I hope to repair Earth and bring back hope… but this is Injustice. Prepare for tears, comedy, triumph, devastation, shocking tragic twists involving DC's most beloved characters…and Harley Quinn stealing every scene she's in."
In an interview for the ComicBook.Com Tom Taylor revealed some additional details for the series:
"The comic begins as the last game ends. Superman is locked up, the world is in turmoil, and someone needs to rebuild it, and of course, that's Batman," Taylor told Comicbook.com in an interview at San Diego Comic-Con. "So Batman wants to rebuild, but there's a power vacuum at the same time, so there are other forces who want to tear things down or reshape the world how they want. We have a big, epic story to tell in-between about reshaping it. Having essentially torn down that world, to rebuild it, is not a thing we've seen superheroes really do before. We saw Bruce Wayne do it maybe a little bit in things like 'No Man's Land,' helping rebuild Gotham, but this is on a much larger scale."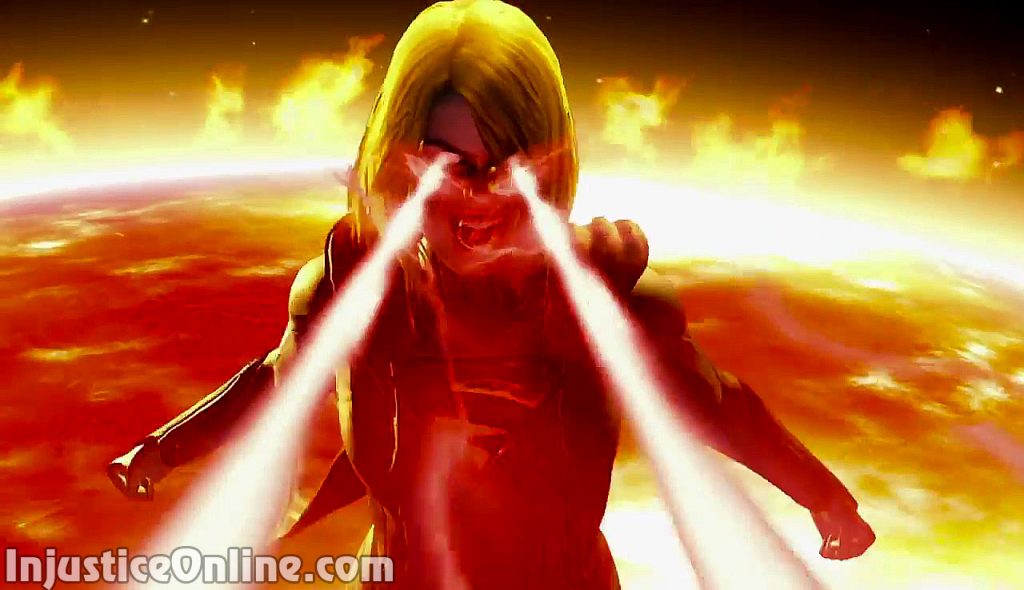 The writer also opened up about how Supergirl is going to be included in the Injustice universe as she was missing up to this point:
"Supergirl is one I'm really excited for. Her origin, how she's in the game, isn't really talked about, so it's up to us to establish that backstory," Taylor teased. He did loosen up a bit and revealed, "She's rocketing into the world at this point in time. She hasn't been in our world until this time, she's arriving now. And who she hooks up with is going to define where she goes. She's a huge part of it."

Of course, there are also Red Lanterns coming into the game now, but Taylor skipped right over the massive leader, Atrocitus, instead excited to write his little furry friend.

"I'm really excited to write someone like Dex-Starr. I'm looking forward to it! He's an angry cat!" Taylor said excitedly through laughter. "I'm there!"
At the end of the interview, Tom Taylor tells why had left the series during Injustice Year 3:
"Honestly, I never wanted to leave this world. I had such a fun time on it; it's the most freedom I've ever had on a licensed book," Taylor said. "These are my heroes, that sadly I'm having to destroy; I get emotional, man! When I started Injustice I called my mum to let her know what I had to do. 'Mom, they want me to do this to Superman and Lois!'

"It's something I never wanted to leave, I had to leave it to go work on my own TV show The Deep. We're about to wrap a season of that and the offer came in, and I went, 'I'm there.' I read the game script, and it's great, and I'm really looking forward to building the story that leads to it again."
We are truly excited about the Injustice 2 comic books and about Tom Taylor's return as a writer. We wish the series a huge success and promise to be there every step of the way.
Are you excited bout the Injustice 2 comics? Let us know in the comments below.