Injustice 2 Supergirl Gameplay Walkthrough Video
Christmas came early this year (at least where I live) as Netherrealm Studios released new Injustice 2 information and video after months of complete silence.
The developer released an IGN first Supergirl gameplay walkthrough video showcasing her moves, combos and specials. Take a look:
Apart from the several really cool moments in this video, there is something else that we just need to mention here, and that is how much better the graphics look when compared to the graphics of the E3 demo we saw earlier this year. Take a look:
Here is a screenshot from the E3 build of the game for you to see the difference: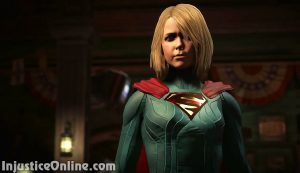 What do you think of this new Injustice 2 video? Are you excited about the game? Let us know in the comments below.
For all the latest Injustice 2 information stay close to InjusticeOnline.Com