Reverse Flash Online Challenge For Injustice Mobile
A lot of you have been looking for ways to get the Reverse Flash gold character for Injustice Mobile. Now there is one more way to obtain him. Reverse Flash is the reward for the top 3 players in the new Multiplayer Season that starts today:
The Reverse Flash is one of the most desired characters from the latest update of the game. He is based on the character by the same name from the first season of hit the CW show The Flash.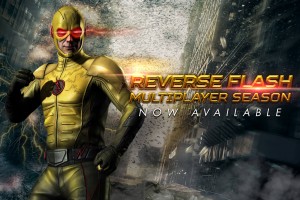 For more information about the latest update of the game take a look at the following two articles: