Injustice 2 Mobile Version 2.8 Plagued By Login Issues And Crashes
Netherrealm Studios and Warner Bros has just released version 2.8 of Injustice 2 Mobile for Android and iOS devices. This release is meant to get people excited for the upcoming Shazam movie by adding a playable version of the main hero.
Instead hundreds and thousands of users (including myself) found themselves completely unable to start the game after the update. The problem is that even after the update is installed the game will keep saying that an update is required, forwarding the user to the play store and shutting itself down.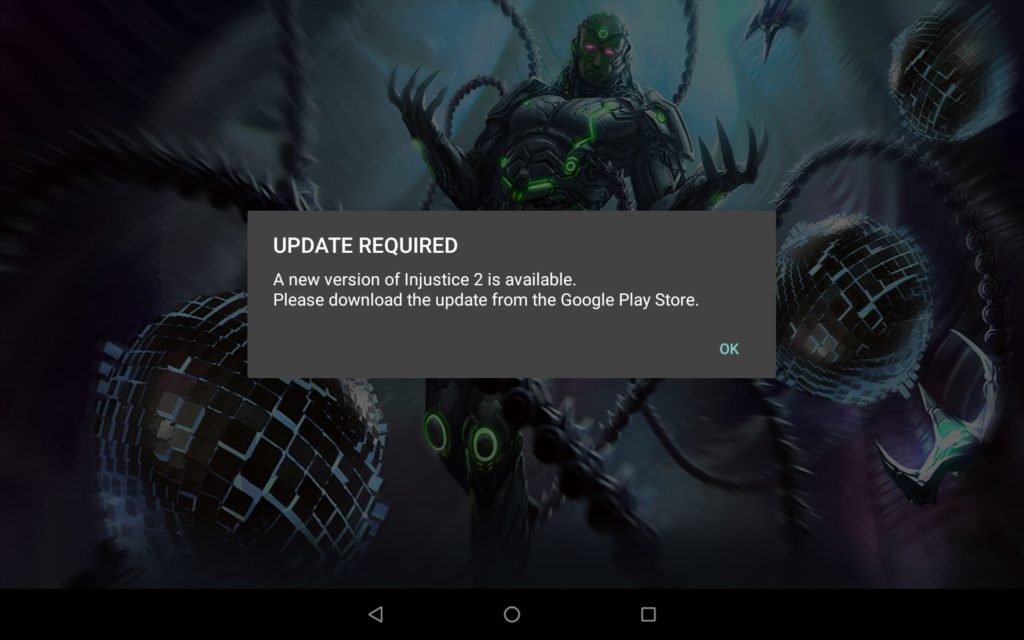 There is indeed no way for all affected users to play the game on Android devices. This is extremely frustrating for people who have invested a lot of time in the current Online season hoping to rank higher on the leader boards.
What we can currently report is that Netherrealm Studios is aware of the issue and is promising a fix within the next few days.
According to the community however the release is causing problems for a lot of iOS users as well and there is currently no statement from the developer regarding the issues.
What we are asking ourselves is how such major issues can go undetected through the quality assurance procedures of the developer and even reach the final customer.
Are you affected as well? Let us know in the comments below. We will update this article as soon as we have more information on an upcoming fix or work around.
Update 1: Developer Netherrealm Studios plans announced a downtime for the Injustice 2 Mobile services on February 18th 10:00 AM CT (4:00 PM UTC/GMT). The update on the system should also resolve the login issue many Android users are facing. What the compensations for all these users are going to be is still unknown. Stay tuned to InjusticeOnline.Com as we follow the development of this story.
Update 2: After almost 6 hours of maintenance, the Android login issue appear to have been resolved. Read here all the details.